alfi awarded Seal of Quality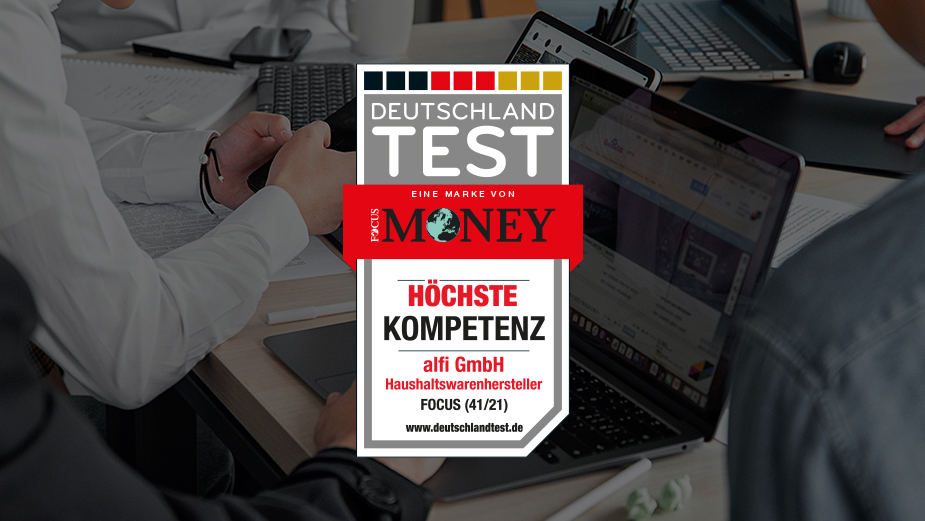 "We are delighted that consumers view alfi GmbH as a trustworthy and competent partner. This inspires us to rigorously follow our philosophy," comments Managing Director Stephan Schulz on the award. In the self-initiated survey that was conducted independently of the rated companies via an online access panel, a total of 96,000 consumer ratings were obtained for 657 companies in a total of 48 categories.
alfi GmbH stands for the development, manufacture, and distribution of premium insulated containers under the alfi and Thermos brands. Both brands have been impressing consumers for more than a century with a wide range of products offering the best insulating performance and modern design. This added value is also confirmed by the quality seal "Highest Competence". Moreover, the competence is reflected in good expert advice, friendly customer service, repair service, and the topic of sustainability.
All the results and the survey conducted by the rating and ranking agency ServiceValue were published in Focus (issue 41/2021).
All information regarding the use of our image data can be viewed here.