As a traditional company and insulation specialist, alfi GmbH offers high-quality solutions for all aspects of enjoyment at home or on the go. The attractive ranges of the well-known brands THERMOS®, THERMOCAFÉ by THERMOS® and alfi® are specifically designed to meet the wishes of customers and at the same time set key trends.
The claim to set standards in quality and functionality is just as valid today as it was in the founding year of 1914. As part of the globally active Thermos Group, alfi GmbH offers extensive expertise in production, marketing and sales.
Our brands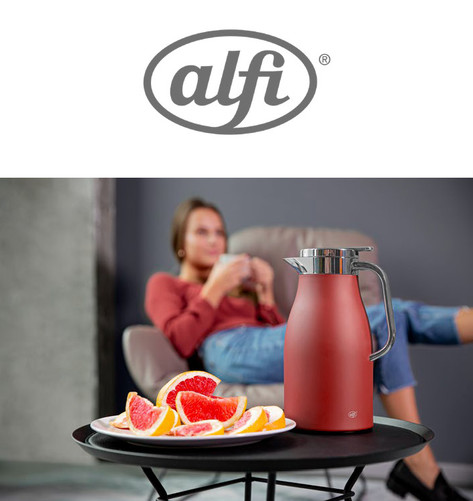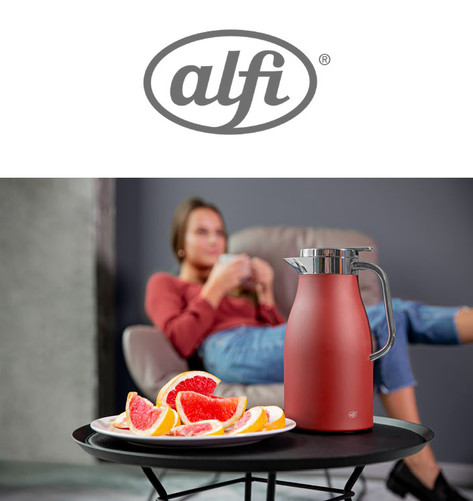 Design for all senses.

The alfi® brand represents perfectly delightful taste all around. We combine our timelessly modern design language with the latest color and material trends to create genuine premium accessories for home or on the road.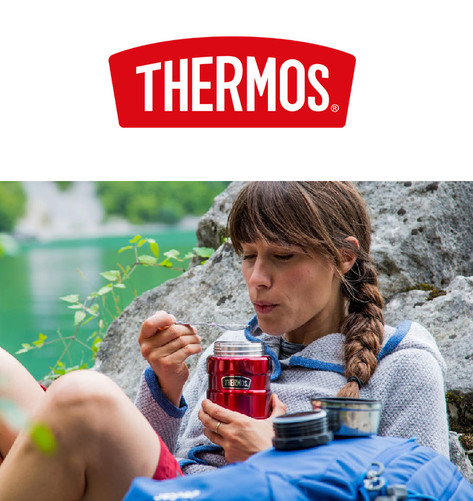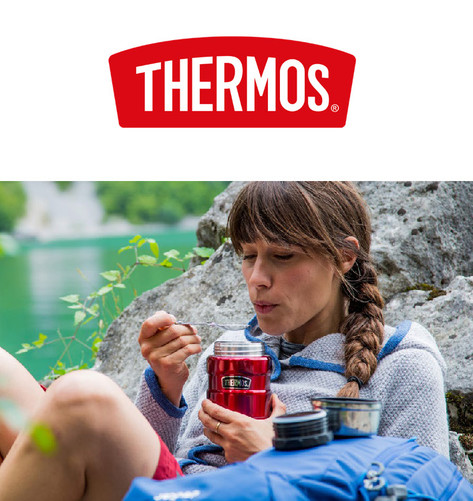 The original.
For originals.
No matter whether used to serve coffee to heroes at work, to offer an energizing meal to the explorers or a cooling refreshment for everyone on the go for long hours - you can rely on THERMOS®. As you have since 1904.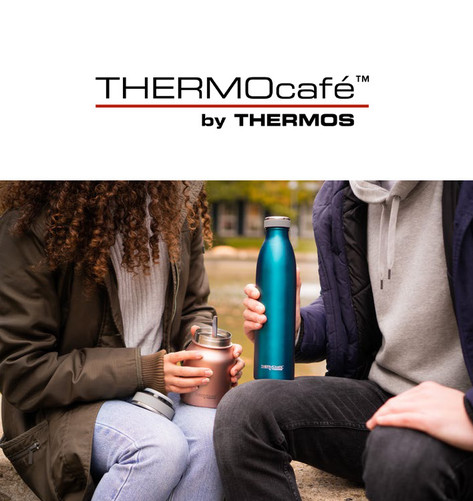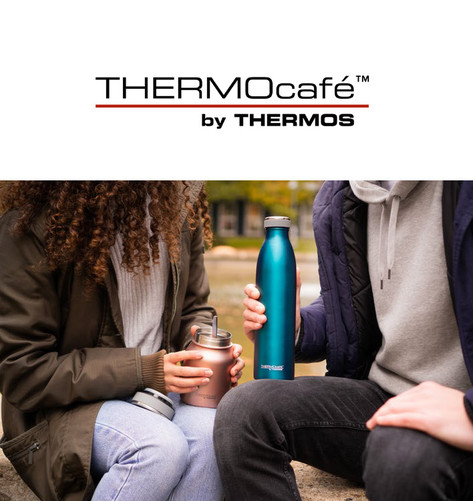 Your statement for a sustainable lifestyle.

The THERMOCAFÉ by THERMOS® brand is a stylish introduction into the high-quality THERMOS® world. The entry-level price products appeal particularly to young, urban individuals who place considerable value on sustainability.
Highlight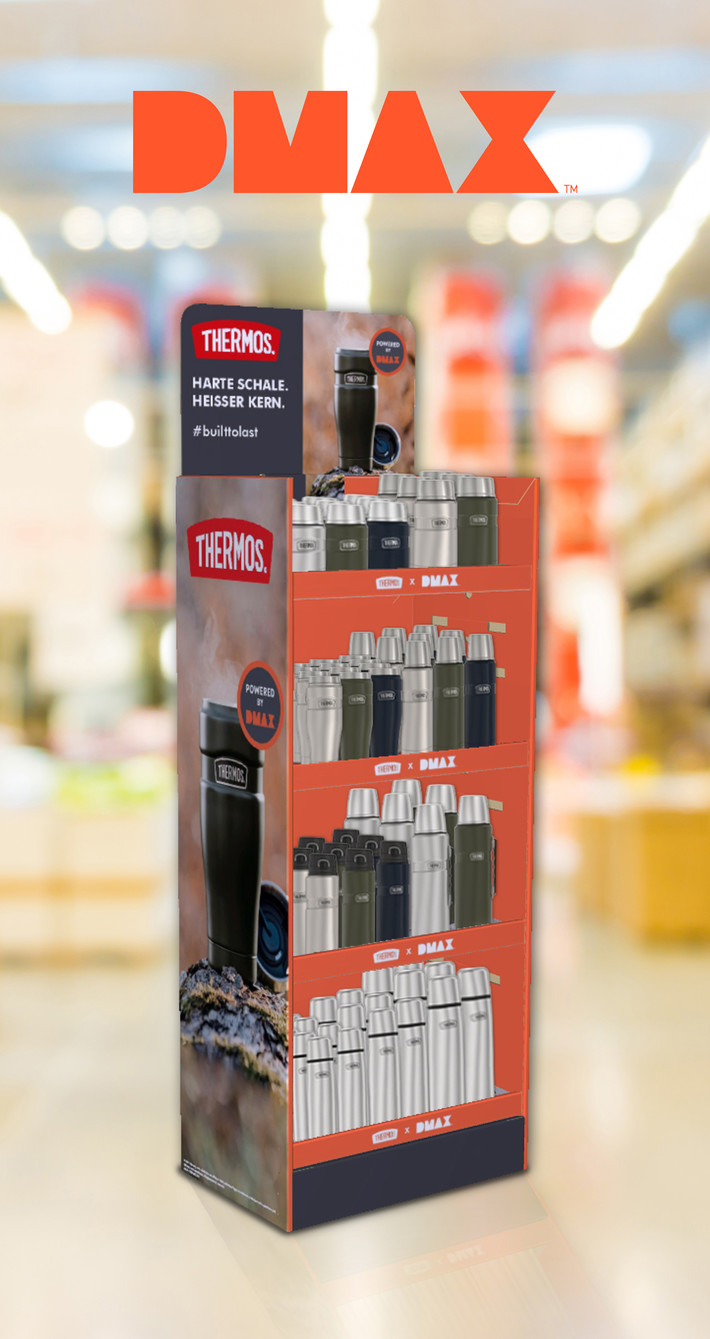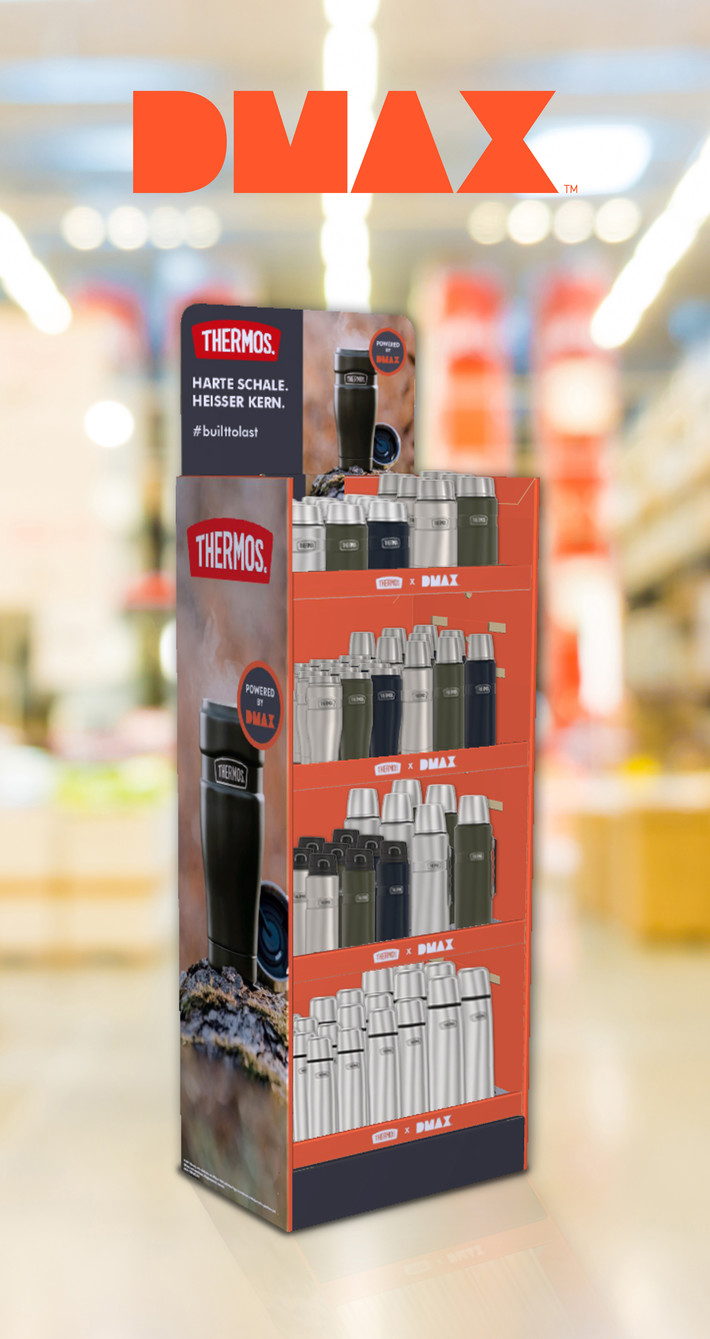 Sell-out garantor with DMAX
Hard shell, hot core – below this catchy campaign idea, DMAX and THERMOS® unite, two originals that stand for genuine men's world and adventure. This lead to several measurements such as an exclusive second placement that guarantees sell-out success instore in signal colors.
The eye-catching cardboard display is equipped with THERMOS® products strong in sell-out which are exclusively available in this display in the DACH region in special colors and packaging. These products powered by DMAX comprise insulated food jars and bottles of the series STAINLESS KING as well as our trusted LIGHT & COMPACT insulated beverage bottles. This customer stopper can be delivered with or without CHEP pallets.
Save your sell-out garantor now and contact us via the known contacts or use our contact form. For more information on the cooperation, please visit the Newsroom.
Click here for the TV spot, which is currently running on DMAX.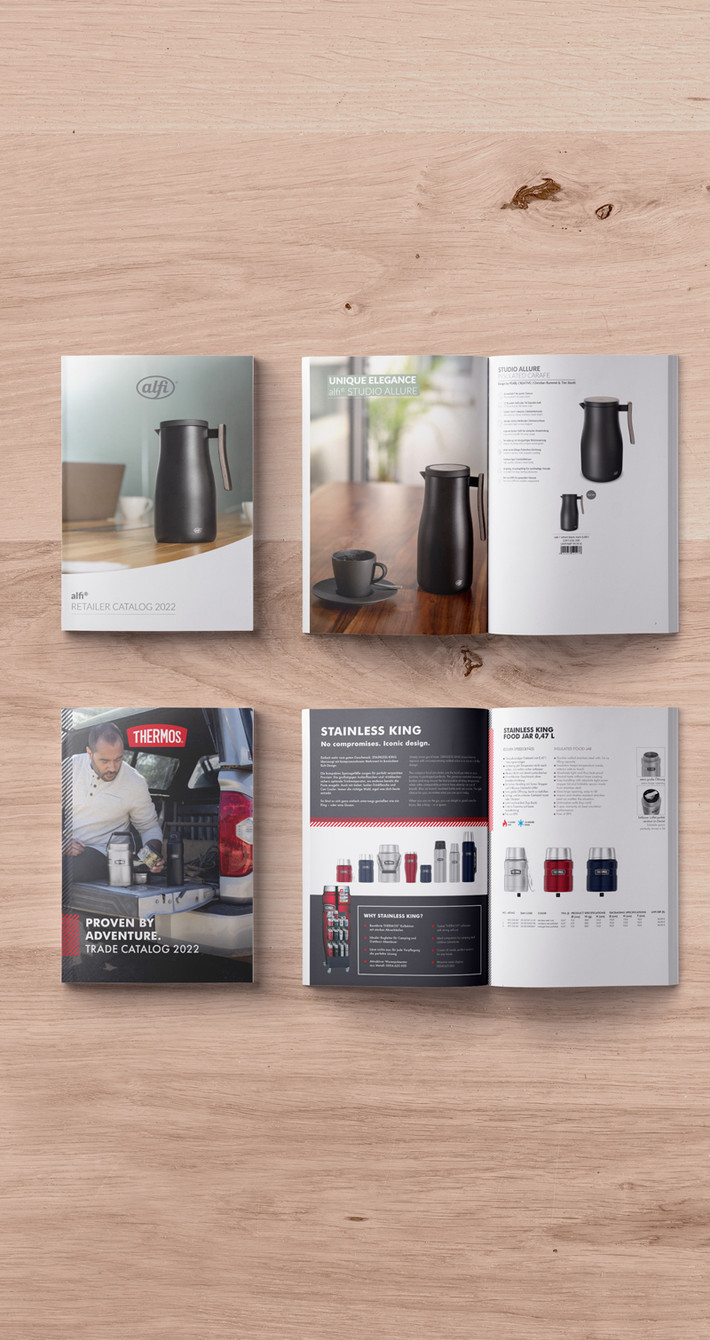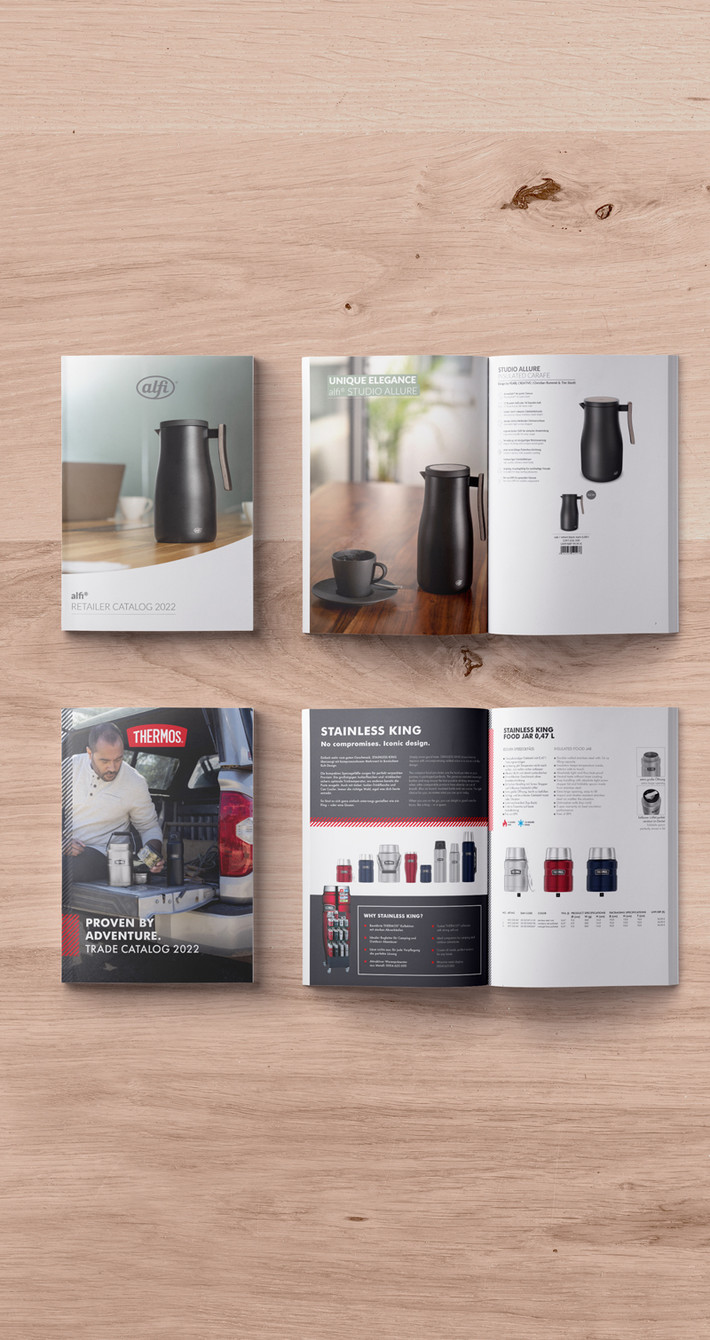 Get inspired
In connection with the transition of the year, there is also a transition in our product portfolio and many new items expanding our assortment: The trade catalogs 2022 offers a well-known mix of sucessful classics as well as exciting novelities.
In the alfi® Retailer Catalog, you can dive into new trending colors and premium insulated carafes, that will bring a breath of fresh air in your listings. On the other hand, the brand THERMOS® awakens your spirit of adventure in the latest trade catalog and takes you into the nature.
Order now your print catalog via your known contacts or the online contact form or discover the new content online. Besides, don't miss the chance to convince yourself in person and experience our premium products on trade shows.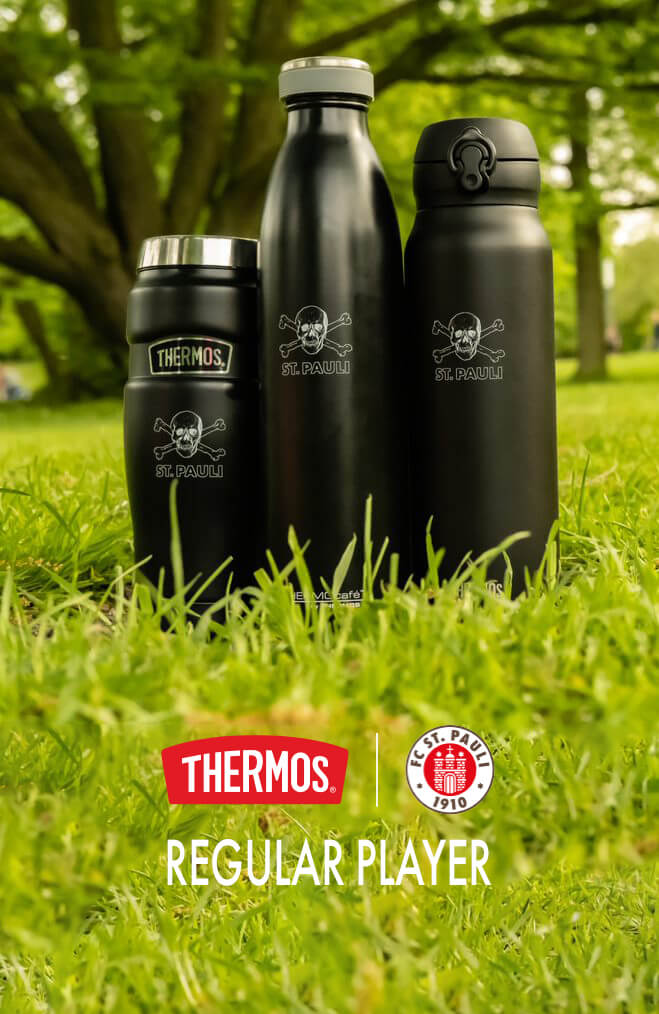 Reliable newcomer at FC St. Pauli
Cult brand meets cult soccer club – THERMOS® is the latest addition in the team of FC St. Pauli. The traditional club based in Hamburg looks back on a colorful history and is well known for the uncomparable atmosphere during their games. The legend club extends its team with two insulated bottles and a insulated mug by THERMOS®.
Branded with the distinctive skull logo, THERMOS® provides the original STAINLESS KING MUG with 0,47l l, ULTRALIGHT BOTTLE with 0,75 l and the slim TC BOTTLE with 0,75 l filling quantity. A reliable equipment that lets real fans easily bypass even lean periods during away matches.
To the prodcuts with the cult skull