Highlight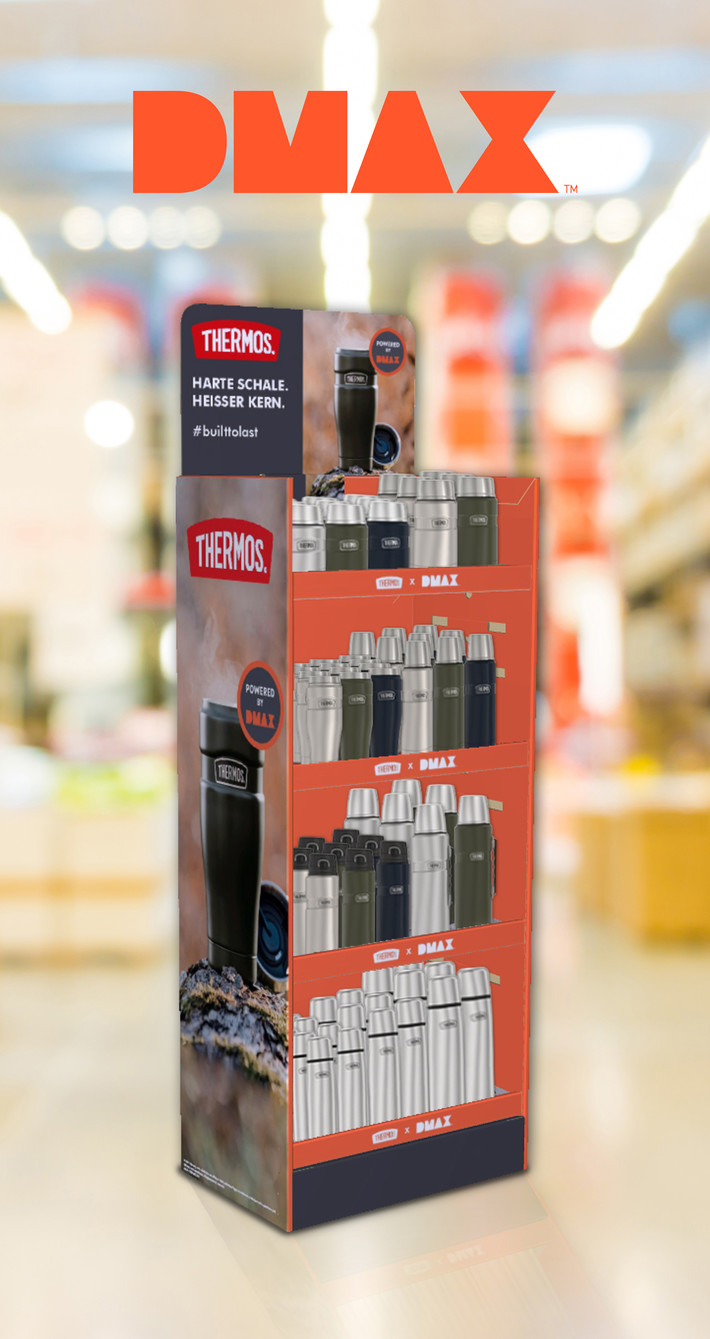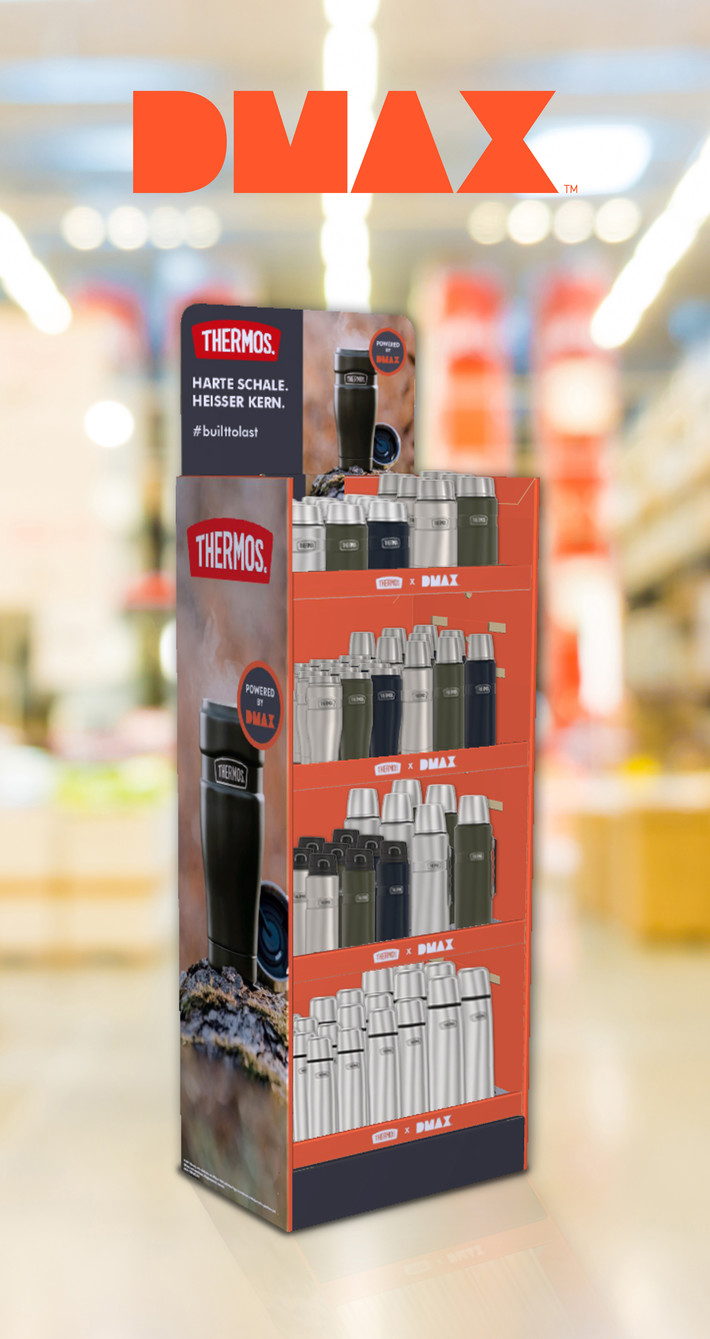 Sell-out garantor with DMAX
Hard shell, hot core – below this catchy campaign idea, DMAX and THERMOS® unite, two originals that stand for genuine men's world and adventure. This lead to several measurements such as an exclusive second placement that guarantees sell-out success instore in signal colors.
The eye-catching cardboard display is equipped with THERMOS® products strong in sell-out which are exclusively available in this display in the DACH region in special colors and packaging. These products powered by DMAX comprise insulated food jars and bottles of the series STAINLESS KING as well as our trusted LIGHT & COMPACT insulated beverage bottles. This customer stopper can be delivered with or without CHEP pallets.
Save your sell-out garantor now and contact us via the known contacts or use our contact form. For more information on the cooperation, please visit the Newsroom.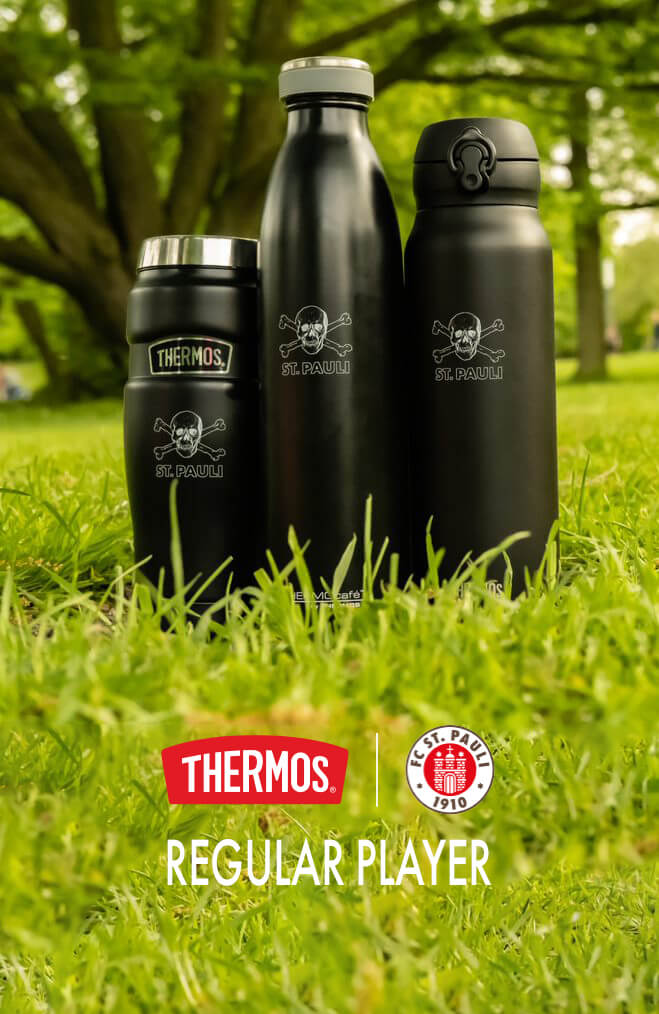 Reliable newcomer at FC St. Pauli
Cult brand meets cult soccer club – THERMOS® is the latest addition in the team of FC St. Pauli. The traditional club based in Hamburg looks back on a colorful history and is well known for the uncomparable atmosphere during their games. The legend club extends its team with two insulated bottles and a insulated mug by THERMOS®.
Branded with the distinctive skull logo, THERMOS® provides the original STAINLESS KING MUG with 0,47l l, ULTRALIGHT BOTTLE with 0,75 l and the slim TC BOTTLE with 0,75 l filling quantity. A reliable equipment that lets real fans easily bypass even lean periods during away matches.
To the prodcuts with the cult skull