Unique Elegance: Studio Allure from alfi®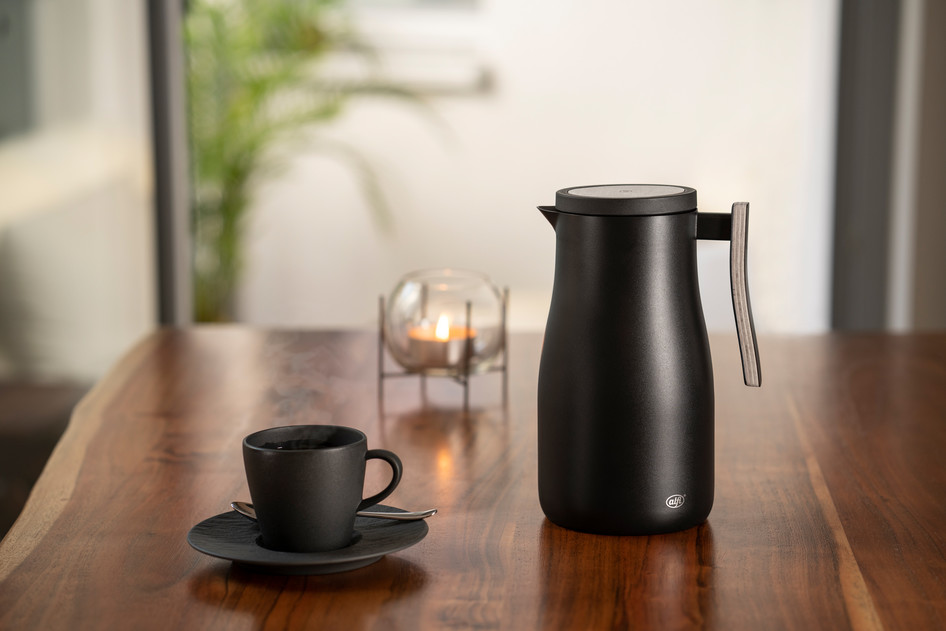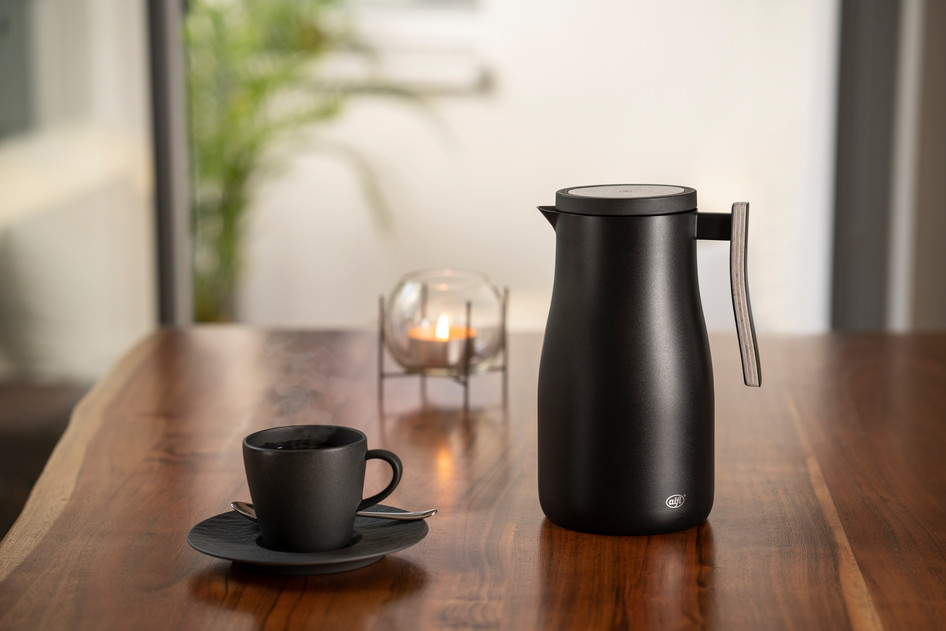 Tim Storti & Christian Rummel from Pearl Creative have designed a real eye-catcher with Studio Allure, and the contents are almost secondary in importance. Because anyone who knows alfi understands the inner values: Perfect insulation thanks to a robust stainless steel insert, a tight-fitting twist lid for absolute leak-tightness, and AromaSafe for pure drinking pleasure. alfi captures these quality features in Studio Allure in velvet black – a black mat stainless steel finished in a powder coating process, making it especially durable.
The oak inlay in the lid reinforces the contemporary design nature of Studio Allure. Yet the ergonomic molded wood handle with matching black soft-touch coating is still an eye-catcher. Thanks to its high insulating capacity, keeping beverages hot for up to 17 hours or cold for up to 34 hours, Studio Allure finds its fixed place on the dining room table or sideboard in the living room, in the open kitchen or in the office.
Every product design, however, is only as good as its details: Studio Allure also excels here in a way that is completely true to alfi style and is durable, free of BPA and recyclable – sustainability at its best!
Recommended retail price:
Studio Allure 1.00 liter: € 109,95
All information regarding the use of our image data can be viewed here.