Aroma Plus coffee filters from alfi®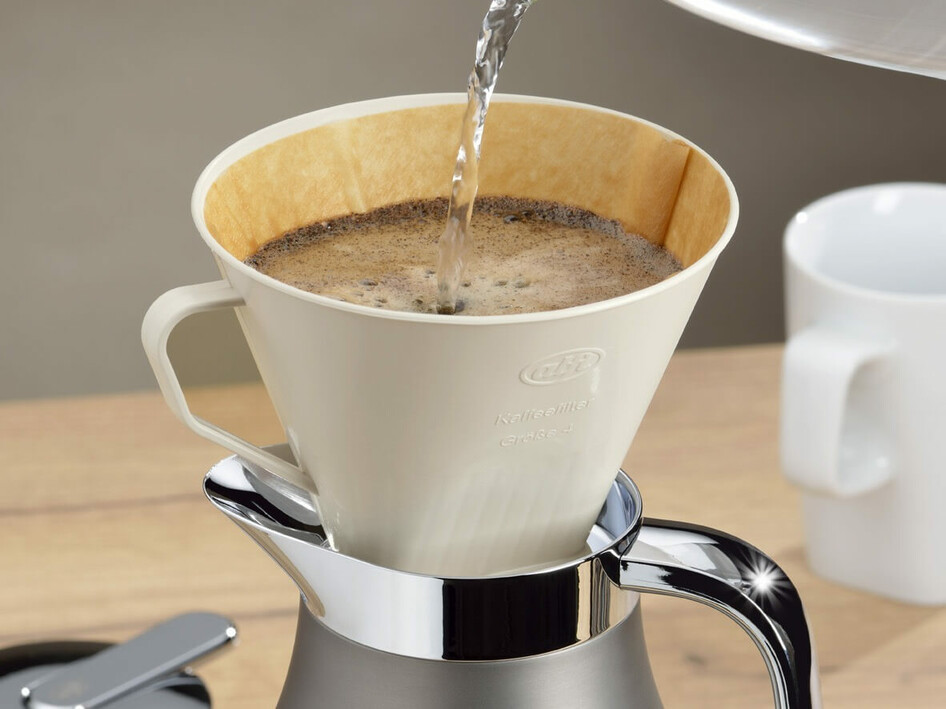 Made from a bioplastic that consists of 94% renewable raw materials, the newcomer is 100% recyclable. Strong bonus point: Dropping Aroma Plus won't break it outright. This delights coffee connoisseurs - while at the same time adding a plus to their own environmental footprint.
With its Aroma Plus coffee filter, alfi once again promotes a resource-conserving lifestyle. Aroma Plus is available in natural oatmeal beige and with a practical spout for a perfect fit on alfi insulated carafes and mugs.
Designed for filter paper size 4, Aroma Plus free of BPA and Made in Germany.
Recommended retail price:
Aroma Plus: € 11.95
All information regarding the use of our image data can be viewed here.