Cooling Royally: Stainless King News from Thermos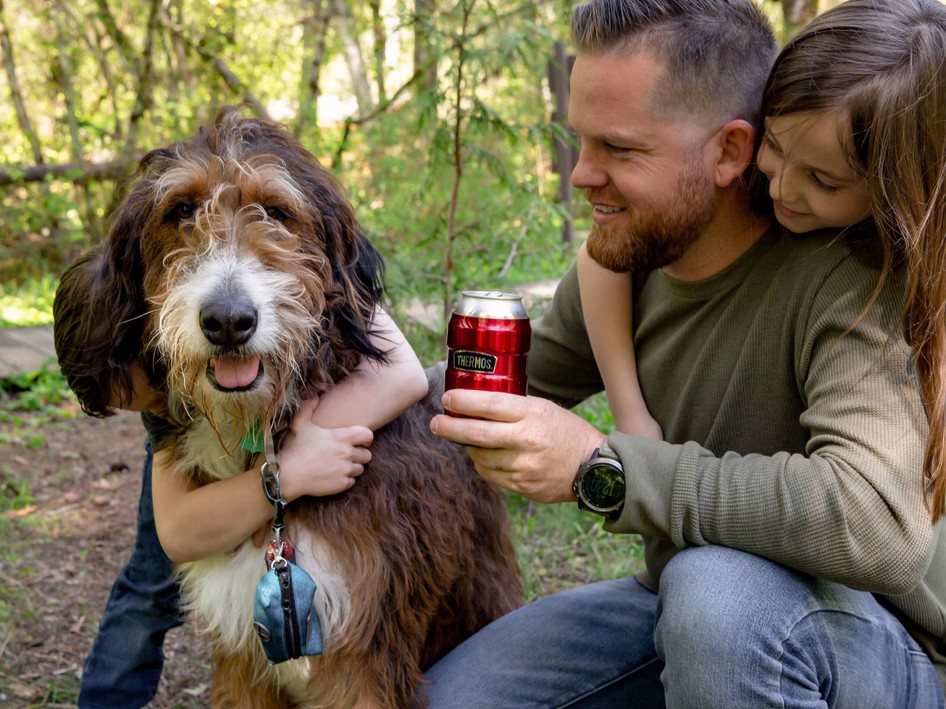 No one can do it cooler – the Can Cooler cools the content of cans on hot days in the city, when experiencing challenges in the wilderness and when enjoying a beer outdoors after work for up to 12 hours. It looks great, keeps cans securely in place during the course of the day-to-day and beyond thanks to its knobs, and also fits in any classic cup holder. The Can Cooler is also flexibly suitable to buy a round or to avoid the classic can opening for drinking. For common 0.33 liter cans and loads of fun: The insulation does not release the temperature to the outside and does not leave condensation.
Best ease of use! The Stainless King vacuum drinking bottle is on the cutting edge among the favorite outdoor tools, taking its rightful place in the equipment of everyday heroes – whether on the way to the office, while traveling, camping or while working out. Thanks to the the Safety Lock, Push Button and Safe Flow Lid features, everything remains dry and your
favorite beverages flow controlled from the bottle – for 100 percent drinking pleasure, even for hot tea or coffee. In this case, the bottle provides up to 15 hours of hot and up to 24 hours of cold beverages, without releasing the temperature to the outside. The bottle is absolutely sealed, leak-proof, without any inner coating whatsoever, ensuring true taste.
All products are made of impact and shock-proof stainless steel and are available in the colors stainless steel mat, cranberry read and midnight blue. Insulating drinking bottles and can coolers together with the classic Stainless King vacuum bottles, drinking bottles and food jars make up the truly versatile set for any situation.
Deliverable sizes:
Stainless King Insulated Bottle 0.70 l
Stainless King Can Insulator 0.35 l
Stainless King Insulated Beverage Bottle 0.47 l
Stainless King Insulated Beverage Bottle 1.20 l
Stainless King Insulated Mug 0.47 l
Stainless King Insulated Food Jar 0.47 l
Stainless King Insulated Food Jar 0.71 l
Stainless King Insulated Food Jar 1.20 l
All information regarding the use of our image data can be viewed here.