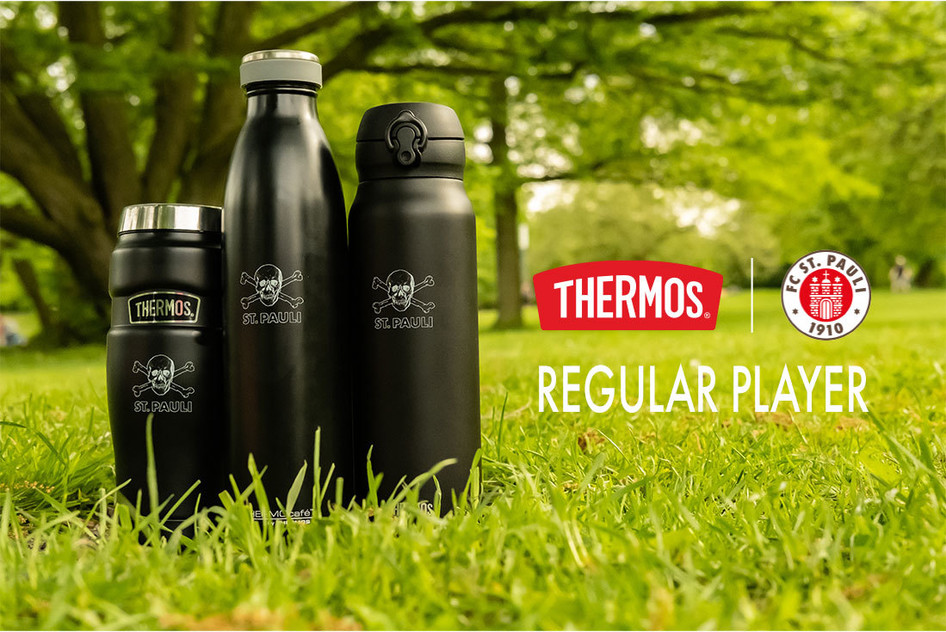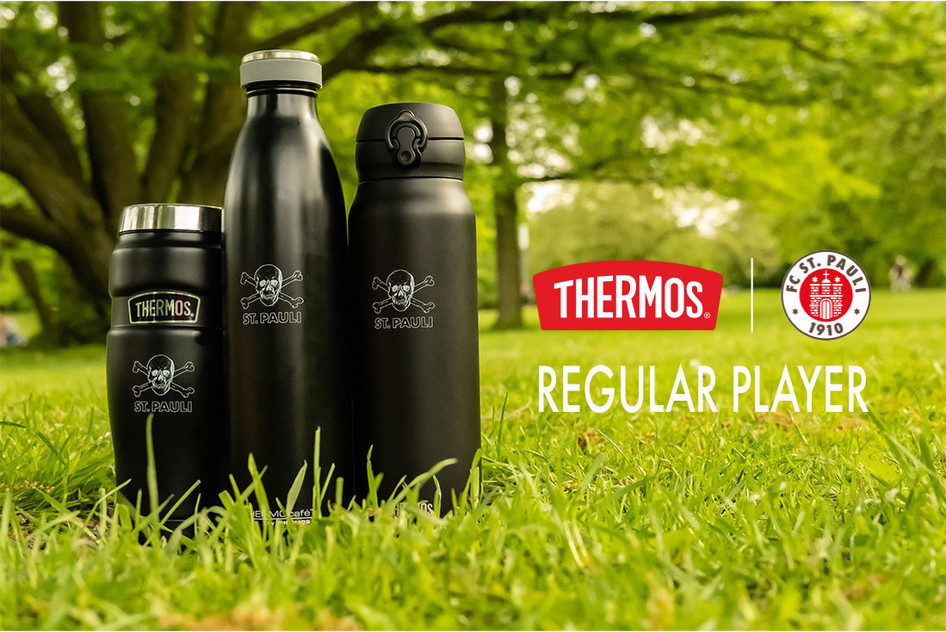 Real cult originals face off against each other: With their reliable insulation, the popular Thermos products are ideal for warding off thirsty stretches of hot and cold beverages and, like the entire St. Pauli team, they perform at peak levels. White on black, the three new products shine not only in the stadium, but far beyond– Stainless King, Ultralight and TC Bottle are the ideal constant companions in everyday fan life. They score points with break-resistant stainless steel and the hard facts "without inner coating and free of BPA".
Neutral on taste from within, clearly a Paulian on the outside – with the Stainless King Mug, fans are fully prepared to meet the front-runners: The cult mug with a filling volume of 0.47 liters is a real pro, representative for outdoor adventures of true fighters in any weather. Those who take things a little easier are well cared for with the Ultralight: In terms of compactness and weight, the Ultralight Bottle 0.75 liters outruns any opponent. With the Safe Flow Lid, sipping hot drinks is kept in check, because the insulating performance of Thermos keeps its promise. With a 0.75 liter capacity, the TC Bottle is the winner when it comes to casual – straightforward cool cuts a fine figure at any away game.
Thermos is proud to be able to call itself a regular among the cult club and wishes FC St. Pauli a successful 2021/22 season. Die-hard fans can already look forward to the hat trick of Stainless King, Ultralight and TC Bottle.
All information regarding the use of our image data can be viewed here.