Ultralight Strap Bottle from THERMOS®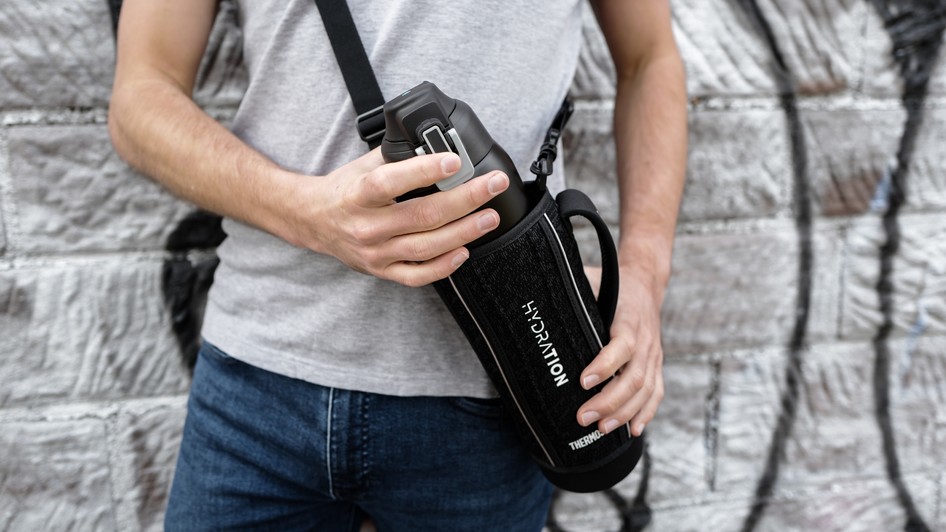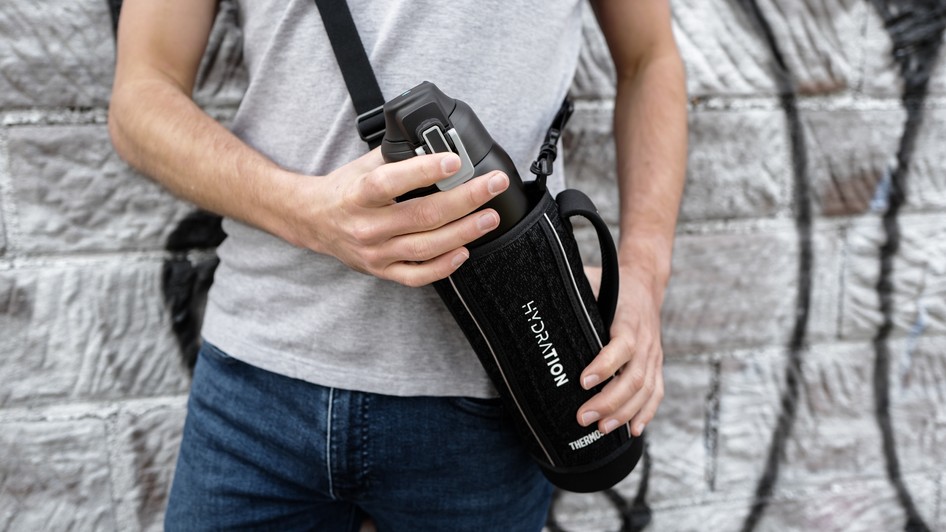 Ultralight is just ultra-cool. Fitness fans enjoy the flexibility to switch between the carrying strap and the integrated side handle: They take full charge of their healthy life choices and they're off! Up to 10 hours of warming hot beverages and up to 20 hours of cold refreshments are provided with the Ultralight Strap Bottle while out for a run, on extended outdoor adventures or while counting steps on their walks through downtown.
Work out, stay fit, have fun! Thermos does its part in helping you to find your balance and reduce your stress levels. Compact and absolutely leak-proof, the Ultralight Strap Bottle is the ultimate motivation to keep things moving in life. The insulated drinking bottle with Free Flow Lid offers unadulterated taste without inner coating and is free of BPA.
The innovative Thermos manufacturing process makes the double-walled stainless steel "feather-light", and still the temperature is not released to the outside. Condensation does not form on cold drinks. No matter the situation, the impact and shock-proof material holds up and is dishwasher safe.
For the small rounds in between, Thermos of course still offers the Ultralight range with 0.35, 0.5 and 0.75 liter insulated bottles that you are accustomed to.
Recommended retail price: € 59.95
All information regarding the use of our image data can be viewed here.