Cooking with Herr Grün: Creative Recipes for alfi® on the go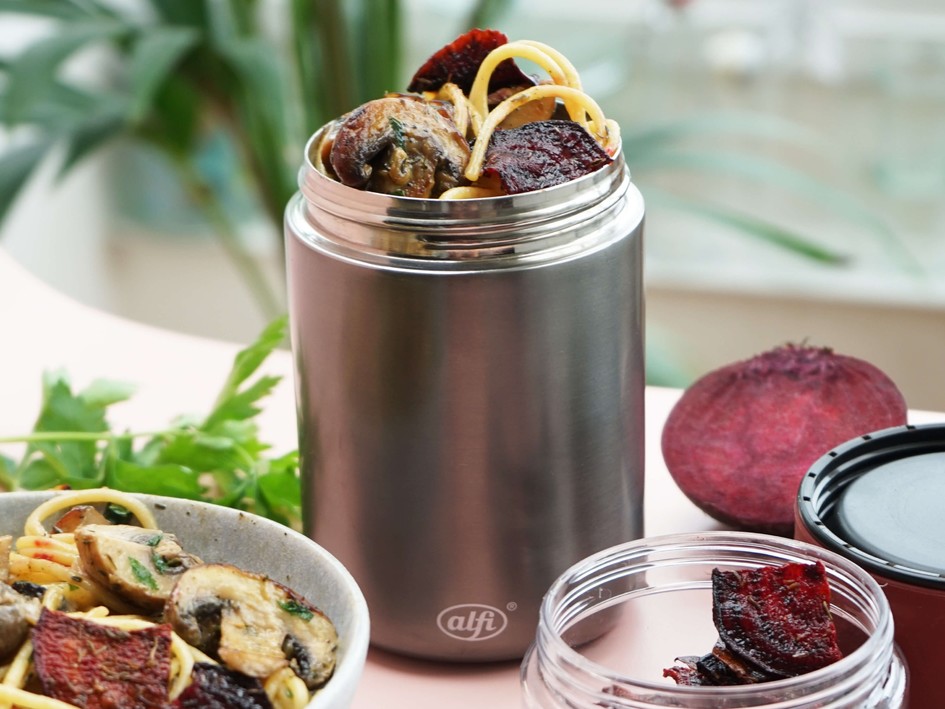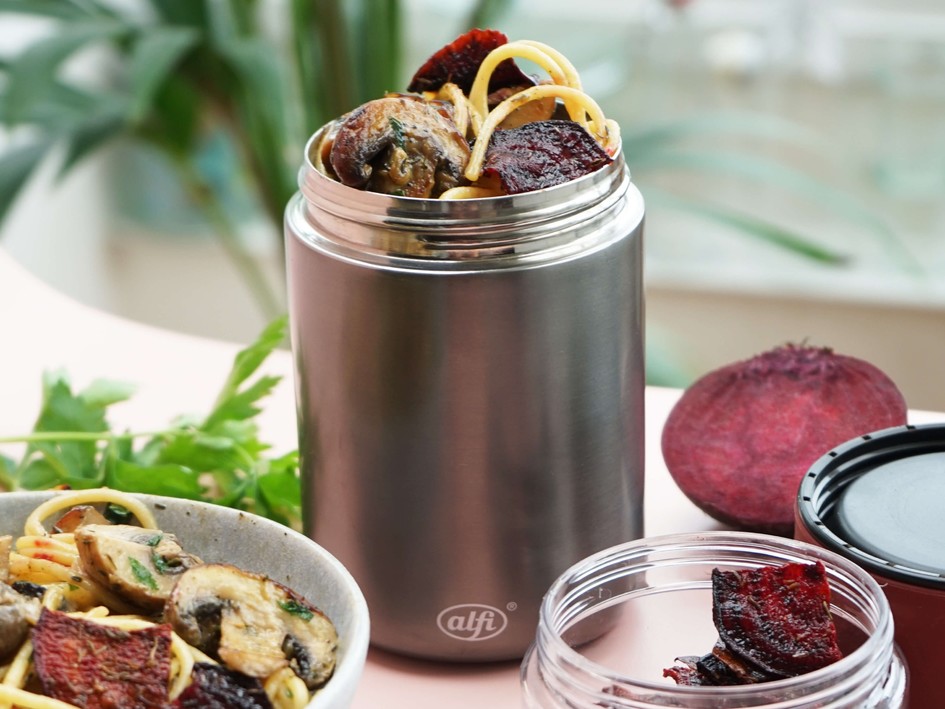 Stow savory toppings such as beet chips, fried onions or lentil-banana balls in the transparent Snack Pot belonging to the Endless Food Mug to top off your spaghetti with thyme cream sauce, a Danish potato salad or rice with spicy peanut-pepper sauce. Keeping everything separate from the other ingredients, it looks as if it's freshly prepared, and the mere sight of it makes you want to enjoy a well-balanced lunch in the morning. Fortunately, the meals in the mug stay hot for up to 5 hours or well chilled for up to 10 hours.
A healthy option - the Endless Food Mug without any inner coating is free of BPA making it taste-neutral. Absolutely leak-proof, absolutely easy to handle, the Food Mug is the reliable companion through everyday life - with a secure-grip sleeve in the latest trend colors.
Deliverable sizes:
Endless Food Mug, 0.50 l
All information regarding the use of our image data can be viewed here.