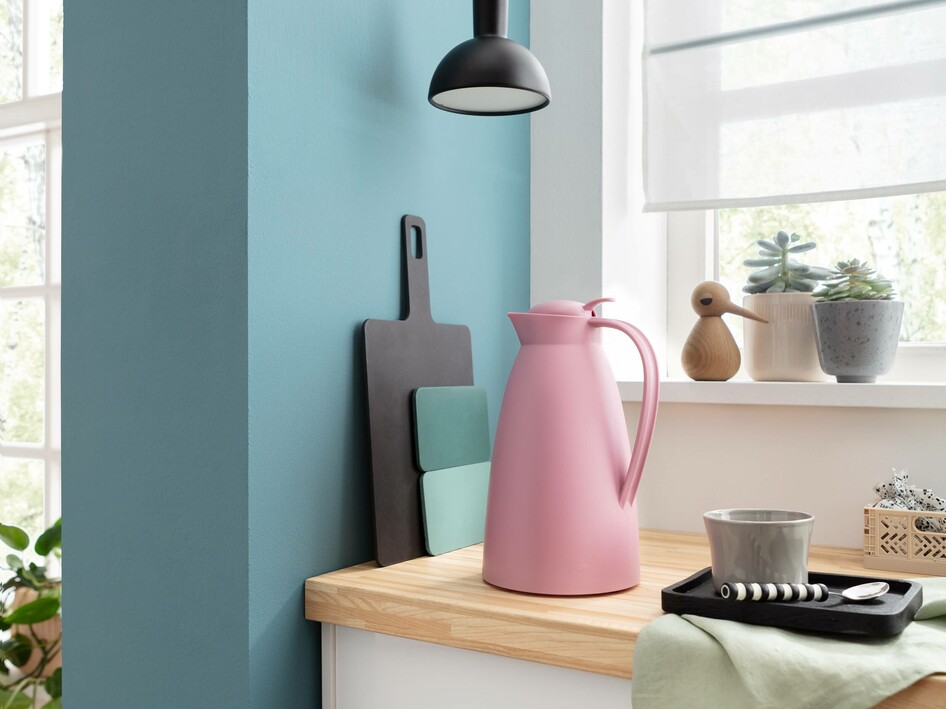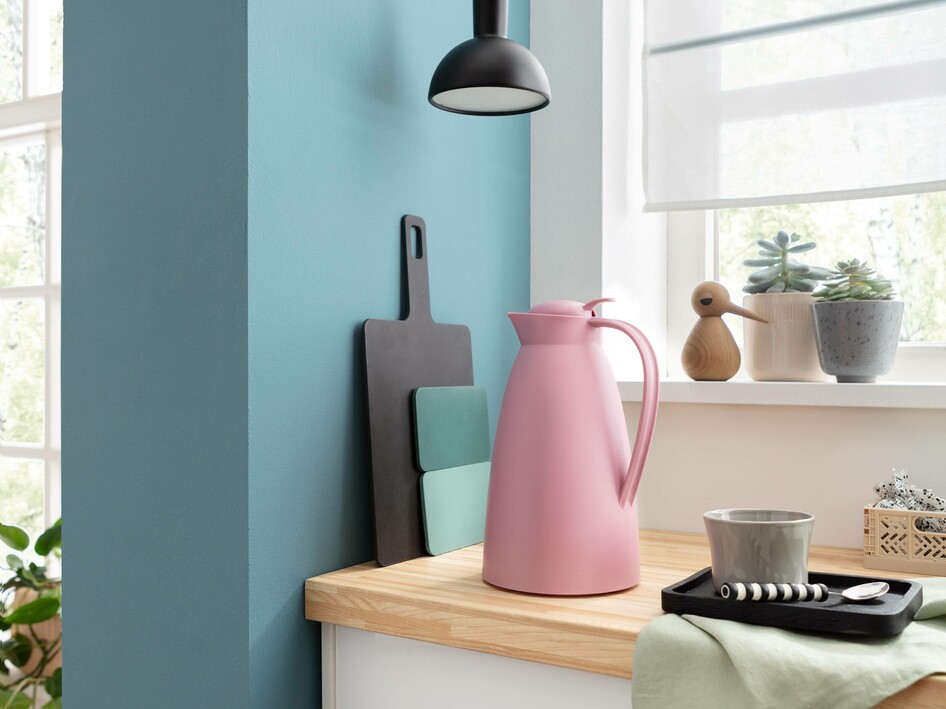 An absolute fashion statement while just as cozy – romantic rose and boho green create a contemporary style with a warming touch. The elegant, insulated carafe features durable quality both inside and out: With its hygienic tempered glass insert, durable and recyclable body, and the "BPA-free" label, the carafe is synonymous with lasting quality.
With the Eco, each corner becomes a feel-good place: Fill your favorite beverage into the insulated carafe and enjoy up to 12 hours of hot tea or coffee and up to 24 hours of a cool refreshment. For example, a book in one hand and the Eco in the other. alfi enables convenient one-hand pouring with drip guard for unclouded relaxation. Even in a larger group around the dining room table, though, Eco with its 1 liter fill capacity reliably ensures refills.
If you prefer a more traditional look, you'll want to choose Eco in coconut white and velvet black.
Recommended retail price:
Eco 1.00 liter: € 17.95
All information regarding the use of our image data can be viewed here.