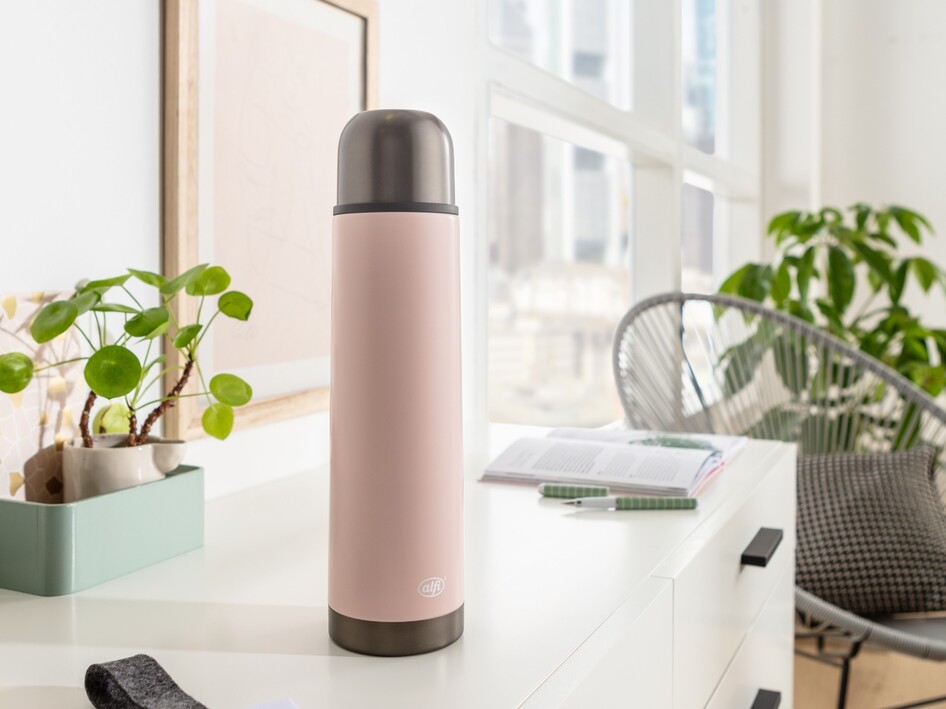 Choose a color that suits your personal style, pour in your favorite beverage, and be well hydrated for up to 24 hours with the drinking cup – alfi offers premium insulating performance for hot and cold beverages for any activity. Between work and personal life, during active me-time or when out and about with friends or family – you can always rely on Isotherm Eco.
Conscious consumers stopped wasting thought and resources on disposable products long ago. Made of double-walled stainless steel, Isotherm Eco is recyclable, BPA-free, and exceptionally stylish. Needless to say, Isotherm Eco is also on the cutting edge when it comes to "drinking pleasure without remorse". The insulated bottle has no inner coating – guaranteeing a neutral taste and a good conscience when enjoying your beverage.
Recommended retail price:
Isotherm Eco 0.75 liter: € 24.95
All information regarding the use of our image data can be viewed here.