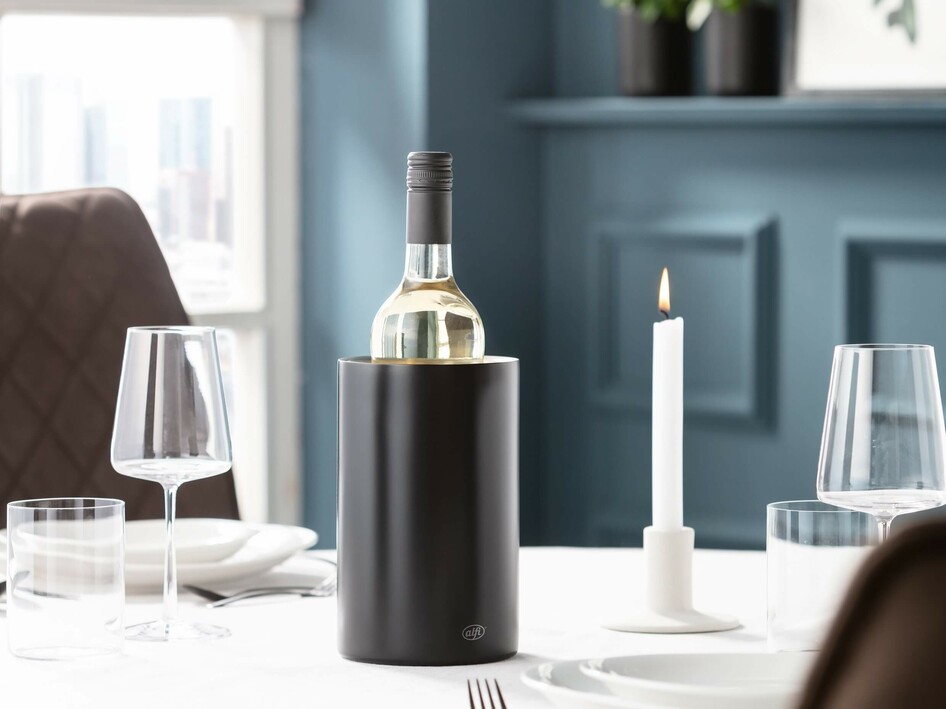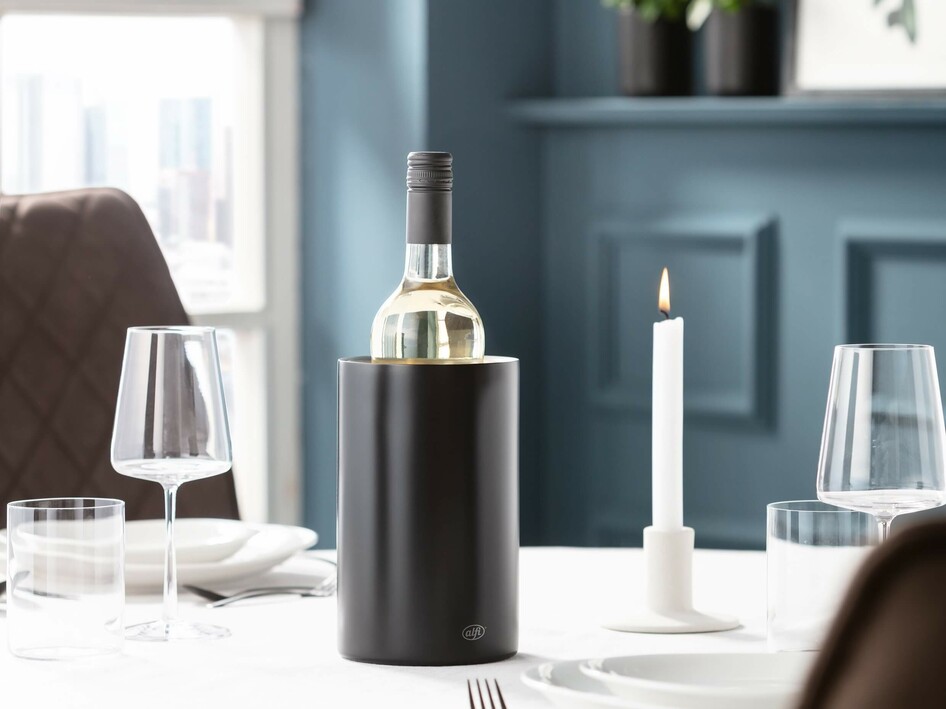 Modern mat: Trendsetters adore understated design and their favorite wines far from the mainstream. Young wine makers, new concepts and environmental aspects are the focus of the wine scene at this time. Vino is recommended as a sustainable must-have for bottles with a capacity of 0.7 to 1 liter. No ice is needed, and wines or accompanying sparkling water can be kept at a pleasant temperature for hours on end with no condensation.
Whether for a meal with friends, a candlelit dinner for two, or a fun barbecue in the backyard, Vino is the perfect companion: Vino provides that special note. A rosé or a light red wine in the champagne-colored bottle cooler look very appealing – as does a strong white wine in the Vino in velvet black.
The bottle cooler is also available in frosted and polished stainless steel. The double-walled stainless steel body is free of BPA, sturdy and dishwasher safe.
Recommended retail price:
Vino: € 39.95
All information regarding the use of our image data can be viewed here.